个性签名伤感英语翻译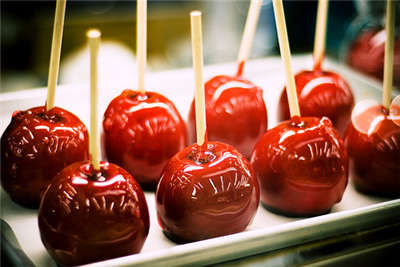 当你做对的时候,没有人会记得;当你做错的时候,连呼吸都是错。
When you do right, no one will remember; when you do wrong, even breathing is wrong.
青楼满座,是因为人心寂寞。
The brothel is full, because our loneliness.
明白的人懂得放弃,真情的人懂得牺牲,幸福的人懂得超脱。
Understand that people know to give up, the truth of the people know the sacrifice, happy people know how to transcend.
我不知道流星能飞多久,值不值得追求;我不知道樱花能开多久,值不值得等候。
I do not know how long the meteor can fly, the value is not worth pursuing; I do not know how long the cherry blossoms, the value is not worth waiting for.
让我们将事前的忧虑,换为事前的思考和计划吧!
Let's put the worry beforehand, thinking and planning beforehand.!
有时候,爱上一个人的原因,也是离开一个人的原因。
Sometimes, falling in love with a person is the reason for leaving a person.
要想改变我们的人生,第一步就是要改变我们的心态。只要心态是正确的,我们的世界就会的光明的。
To change our life, the first step is to change our mind. As long as the mentality is right, our world will be bright.
瀑布之所以壮观,是因为它没有退路。
The waterfall is spectacular, because it is not retreat.
当一个人知道自己想要什么时,整个世界将为之让路。
When a person knows what he wants, the whole world will make way for it.
人生就有许多这样的奇迹,看似比登天还难的事,有时轻而易举就可以做到,其中的差别就在于非凡的信念。
In life there are many such miracles, seemingly prohibitively difficult thing, sometimes easy it can be done, the difference is remarkable beliefs.
我不想知道你有病,别表现的那么明显。
I don't want to know you are sick, don't be so obviously.
但是快乐太单纯,所以容易破碎。
But happiness is too simple, so easily broken.
感情有时候只是一个人的事情。和任何人无关。爱,或者不爱,只能自行了断。
Sometimes it's just a person's affair. Nothing to do with anyone. Love, or didn't love, only to break up.
财富如水。如果是一杯水,你可以独自享用;如果是一桶水,你可以放在家里;但如果是一条河,你就要学会与人分享。
Wealth like water. If it's a glass of water, you can enjoy it alone. If it's a bucket of water, you can put it in your home. But if it's a river, you'll have to learn to share it with someone..
接受过去和现在的模样,才会有能量去追寻自己的未来。
Accept the past and the present, only to have the energy to pursue your future..
我会惧怕孤独吗?我只是偶尔会感觉寂寞。
Am I afraid of being alone? I only occasionally feel lonely.
世界上最容易被忘记的东西,就是爱情。
The world's most easily forgotten thing, is love.
感情经不起比,一比比出寒碜;感情经不起推敲,一敲碎成片段。
Not feeling than a Bibi, a shabby; feeling not withstand scrutiny, a break into fragments.
心不跟爱一起走,说好就一宿。
Heart does not go with love, say good on a night.
读10年语文,不如聊半年QQ。
Read the language for 10 years, as well as the first half QQ.
如果有人爱你,你会感觉到幸福。但更多时候,只会看到别人彼此相爱,而你依旧孤独。我们是孤独行走的人,总觉得能找到幸福,但最终,却并没有。人们何必自我欺骗,绝大部分时间,我们都是在独自求活,没人爱,也没人关心。但不管怎样,活着,就是自我的狂欢,这就够了。
If someone loves you, you will feel happiness.. But more often, only to see someone love each other, and you are still lonely. We are lonely walking, always feel can find happiness, but in the end, but not. Why people self deception, the vast majority of the time, we are all alone, no one love, no one cares. But anyway, alive, that is self carnival, this is enough.
每个人对待爱情的态度都会不一样,各人有各自的爱情原则,有自己接受的底线——你最好先问问自己的原则和底线是什么,怎样做能令内心的自己真的快乐。
Everyone treat the attitude of love are not the same, each one has its own principles of love and accept your bottom line, you had better ask what their principles and the bottom line is, do you really happy to make the heart.
新时代的女性,上的了厅堂,翻的了围墙,斗的了小三,打的了流氓,就是下不了厨房。
Women of the new era, the hall on the wall, over the bucket, the mistress, played a rogue, is not under the kitchen.
和寂寞对话,只是不愿意相信你已经离开。
And the lonely dialogue, just don't want to believe you have left.
亲人是父母给你找的朋友,朋友是你给自己找的亲人,所以同等重要,孰轻孰重没那么多分别。
Parents give you find friends relatives, friends, you give yourself to find loved ones, so are equally important, the pros and cons of not so much respectively.
唯有心静,身外的繁华才不至于扭曲和浮躁,才能倾听到内心真实的声音。
Only calm, just outside downtown without distortion and impetuous, to listen to the inner voice.
凋残的是花谢的美,落下的是破碎的泪,难赎的是前世的罪。
Withered flower is beautiful, the tears falling is broken, is hard to redeem past sins.
偶尔幽生活一默你会觉得很爽,但生活幽你一默就惨了…
Occasionally you live a silent you will feel very cool, but life you a silent you miserable...
有时候,眼泪比语言更容易表达感受。
Sometimes, tears are easier to express than words..
曾经有一份真诚的爱情摆在我的面前,但是我没有珍惜,等到了失去的时候才后悔莫及,尘世间最痛苦的事莫过于此。
Once there was a true love in front of me, but I did not cherish, until when it is too late to regret losing, dust in the world is the most painful thing in the world.
相信现在的日子是有意义的,每一刻我们都向着未知前进。
Believe that the present day is meaningful, and every moment we are all facing the unknown forward.
我现实的人生:数钱数到自然醒,睡觉睡到手抽筋…
My real life: the number of money to wake up to wake up, sleep and sleep hand cramps...
"在商场你最想打折的是什么东西""我最想打折我女朋友的腿"
What do you most want to discount in the mall, "I would like to discount my girlfriend's legs"
解释是最无意义的事。生活不是几句话。
Interpretation is the most pointless thing. Life is not a few words.
我相信这个世界上有童话,并且,坚信不移。
I believe there are fairy tales in this world, and I firmly believe that.
世界上最好的爱,就是让所爱的人找到自己的爱。
The best love in the world is to find love by the person you love..
有一只表的人知道现在几点了,有两只表的人则无法确定时间。
There is a table of people who know that a few now, there are two tables can not determine the time.
爱是荒废的灵魂遇到幸福的邂逅。
Love is the encounter of the soul when the wasted soul meets happiness.
不懂时,别乱说。懂得时,别多说。心乱时,慢慢说。没话时,就别说。
Do not understand, don't talk nonsense. When you understand, don't say it.. The discomposure, said slowly. When you don't, don't say it..
亦舒:不骄,不矜,勤工,好学,才是好女子。
Yi Shu: no pride, no pity, hard work, good learning, is a good woman.
当依靠的肩膀不在,当我的眼泪流干,当我决定放手,我的心已不在。
When the shoulder is not, when my tears, when I decided to let go, my heart is not in.
感情用力过度,亦充满裂痕。
The feeling is excessive, also full of cracks.
我可以忘记一个名字,一个声音,却无法忘记一段感情,忘记一个人。
I can forget a name, a voice, but can not forget a feeling, forget a person.
爱情如命,生命似水。
Love like life, life.
女人拥有无数个QQ号只为了调戏一个男人,男人常用一个QQ号上面加满各种各样的女人…
The woman has countless QQ to dally with a man, the man used a QQ, add a variety of women...
容易伤害别人和自己的,总是对距离的边缘模糊不清的人。
Easy to hurt others and yourself, always the edge of the distance blurred people.